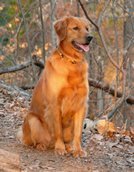 She was put up for adoption because she was "uncontrollable." In her original household she ran with abandon, nipped at the children and frustrated the owners. At the Dawg-Rescue.org kennel, she quickly gained a reputation of being difficult to handle. Read More…..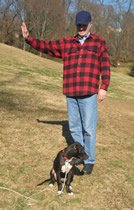 Call or email today and schedule an appointment. I'll demonstrate training techniques that will benefit your dog and family. By the end of the 1 ½ hour session you'll see a NOTICEABLE difference in your dog's behavior OR the visit is FREE. Nothing to lose except your canine frustrations.. Read More…..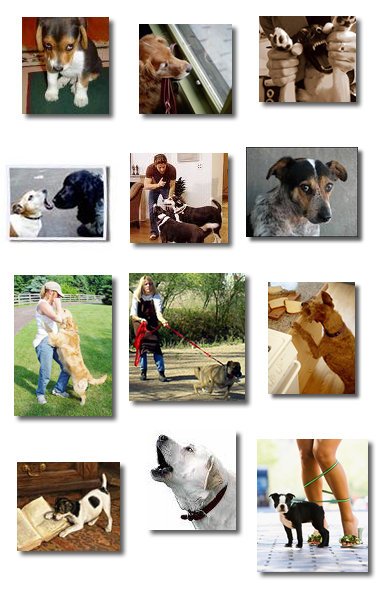 Hi, David - I'm glad that Helene called you right away and that you are scheduled to work with Lily. We will certainly continue to spread the word. Thanks again for all of the good advice you provided last night. I know if we apply it consistently Bailey will be happier and so will we. Your teaching style is very effective and of course your knowledge and insight into dog behavior is phenomenal. It's not hard to understand why you've been so successful with so many dogs.
David, It is truly life changing - how you've taught us effective techniques which work with Cora to relax and listen to us. Tonight, she is completely different. Rob took her on a long walk later this afternoon using the skills you showed us and now I am working from home in peace and quiet right now - as Cora has 'put herself to bed'! You not only met, but exceeded our expectations! You truly are the DC Dog Whisperer! We will definitely recommend your sessions on the Chevy Chase Listserv and also to our neighbors, friends, and family. Thanks so much again! We'll continue to update you on our success!
Dear David, Watching you is like watching a magician! Our dachshund had several behavioral problems that were driving us crazy. Just two hours later most of the issues are gone and the rest are improving! I'd be happy to recommend you to anyone with a misbehaving dog. Thanks again.
Picture the last time you asked for directions. After providing your destination (say, a new restaurant), the helpful person started to describe the route using words
Read More »